CIMS Summer School and Conference on Dynamic Stochastic General Equilibrium (DSGE) Modelling
Certifications & Titles
Certificate of Attendance
Fees
Regular fees: 150 - 1225 GBP
Following highly successful Easter and Summer Schools in previous years, the Centre for International Macroeconomic Studies (CIMS) in the School of Economics, University of Surrey will hold a summer school from 7-12 September 2020. The deadline for application is 17 August 2020 although places will be offered on a first-come-first-served basis. The School will consist of two parallel four-day courses, six parallel one-day stand-alone courses on day five (Friday), and a one-day conference on day six (Saturday). Participants can register for all six days, or for only one of the stand-alone one-day courses.
Given the spread of the Coronavirus, we have decided to have a Virtual Summer school (online) this year. This decision has been made to ensure the safety of our participants, our colleagues and all those involved with the Summer School.
Applications are now open for CIMS summer school 2020. The target participants will choose one of the two parallel four-day courses as follows:
Foundations of DSGE Modelling which aimed at early researchers with some knowledge of Dynamic Stochastic General Equilibrium (DSGE) macroeconomic models and Matlab, but little or no experience of Dynare. The main goal of the Foundations course is to provide instructions on the construction and estimation of Dynamic Stochastic General Equilibrium (DSGE) models and for their use for policy analysis.
Advanced Topics in DSGE Modelling is aimed at more established researchers who are already fluent in Dynare and Matlab. This course will be useful to anyone who is engaged in practical macroeconomic modelling work, especially if they are interested in working with models that are either computationally expensive to simulate, highly nonlinear, or infinite-dimensional thanks to heterogeneous agents.
The foundations and advanced courses will run in parallel for four days from 7-10 September. Then on day 5, 11 September participants will be able to choose one of six one-day standalone courses covering:
Credit Market Imperfections and Poverty Traps
DSGE-VAR Models and Forecasting
Financial Frictions in DSGE Models
Financial Markets: Collateral, Repo, and Credit Default Swaps
Robust Qualitative Methods for Macro
Tractable Heterogeneous Agents Models (TANK/HANK)
Finally, on Saturday 12 September we will hold a one-day conference. All participants on the Courses are invited to submit a paper on some aspect of DSGE modelling to be presented in either full or during a Poster session.
We are pleased to announce that our keynote speakers for this year's conference are Professor Morten Ravn (UCL) and Professor Kjetil Storesletten (University of Oslo).
Online delivery method:
The course will be conducted using Zoom platform
The university and the lecturers are used to do online teaching and have state-of-the-art systems to do so and are able to deliver highly interactive experiences. We will limit the number of participants in the course and have additional lecturers per room to ensure a highly interactive experience. Though we will do our best to record all the sessions, we are expecting participants to attend them live to enable them to interact with lectures and ask questions.
There will be opportunities to discuss the projects and research ideas of the participants. This will occur both informally during the virtual coffee breaks and virtual dinners, as well as formally during the conference. After the summer school, lecturers will be available to answer questions and discuss the projects of the participants.
We will hold a conference integrated with the summer school. The two keynote speakers are Professor Morten Ravn (UCL) and Professor Kjetil Storesletten (University of Oslo).
Participants will be sent computer codes, lecture notes, and slides ahead of time. Participants will also receive direct assistance before the summer school starts in order to set up all the systems ahead of the online events.
The summer school covers the theoretical aspects of the techniques. In addition, the summer school is very hands-on and participants will have carefully implemented exercises where they need to modify parts of the codes. This will be done in the lectures, both in groups and with the help of the instructors. The participants will receive solutions to all exercises and will be provided with computer codes that you may then use in your own research.
Please note that all participants need to have their own copy of Matlab since they will be using their own computers. Trial versions are available for free and the following links should be useful to check: https://uk.mathworks.com/campaigns/products/trials.highResolutionDisplay.html?s_iid=hp_ff_p_trial, https://uk.mathworks.com/products/matlab.html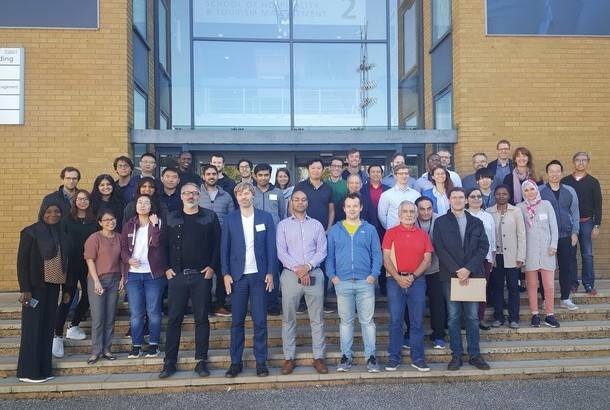 Certifications & Titles
Certificate of Attendance
Fees
Regular fees: 150 - 1225 GBP