PhD Student (Doctoral Researcher, 50%) (f/m/x) in economics
Professor Ufuk Akcigit (University of Chicago) was awarded the Max Planck-Humboldt Research Award 2019. The funds from the Award will be used to finance a large-scale research group at the Halle Institute for Economic Research (IWH) – Member of the Leibniz Association. IWH, hence, wishes to fill up to six positions as
PhD Student (Doctoral Researcher, 50%) (f/m/x)
in economics, starting at the earliest possible date. The positions are assigned to the Department of Structural Change and Productivity at IWH. The positions are initially for two years but an extension by up to three years is possible. The place of employment is Halle (Saale), Germany.
Ufuk Akcigit is a leading economist in the fields of macroeconomics, entrepreneurship, innovation and firm dynamics. IWH is one of six leading economics research institutes in Germany and focuses on research on labour, finance and productivity. The new research group will be led by Ufuk Akcigit and focus on why economic disparity still exists between eastern and western Germany 30 years after the fall of the Berlin Wall. IWH complements this research by run-ning a large scale EU project on productivity (MICROPROD), hosting the Competitiveness Research Network (CompNet), and providing unique microdata on EU productivity as well as on the early years of German unification.
What we offer:
You will be part of a dynamic international team under the guidance of Ufuk Akcigit and senior IWH economists. You will be given the opportunity to conduct cutting edge economic research. There are no teaching obligations and you will not be required to contribute to any other projects at IWH. The Halle Institute for Economic Research is closely linked with the national and international scientific community and offers excellent opportunities to gain academic qualifi-cations. You will be given the opportunity to obtain a PhD.
What we expect:
You hold a high-quality master degree in economics or related fields and have a solid background in microecono-metrics and ideally some experience with empirical work with big data and computational economics. You would be willing to spent time at the University of Chicago if needed. Participation in the IWH Doctoral Program in Economics (IWH-DPE) is mandatory.
Further information:
IWH considers itself a family-friendly employer that guarantees equal opportunities for women and men and hereby strongly encourages women to apply for this position.
Remuneration and benefits correspond to the German public sector salary scheme (up to pay group 13 Tarifvertrag der Länder, TV-L).
Candidates with disabilities and their peers are encouraged to indicate a severe disability in their application.
Application procedure:
The following information is required for an application:
− Personal data
− Letter of motivation: Please provide a statement explaining your current goals, career plans and reasons for being interested in the position. Discuss your study plans and your fields of interest. Your statement should be in English and not exceed 500 words.
− Certificates and transcripts of grades: A transcript from each college or university is required. The degree certificate is not sufficient. The transcript should show courses, grades and degrees received, mentioning rank or distinction if applicable. A translation is required for any transcript in a language other than English or German. If you have not yet finished your current degree, please attach a preliminary grade report (again in English or German).
− Any supplementary information relevant to your application.
The following documents are desirable:
− GRE: Applicants may upload their General GRE's test taker's copy in the online application as well as send it via the testing service. We do not require GRE subject tests. The GRE may not be substituted with the GMAT. GRE scores should not be older than two years. Ask the Educational Testing Service (ETS) to report your test scores using the following DI code: 4051.
− Writing sample: You should submit a writing sample in English, e.g., a paper you have written during your studies.
Please submit your application with indication 2019-06 by October 27, 2019 electronically in a single pdf file to jobs@iwh-halle.de.
Questions can be directed to:
− Professor Ufuk Akcigit, PhD. (Tel + 1 773 702 0433)
− Professor Dr Steffen Müller (Tel +49 345 7753 800, steffen.mueller@iwh-halle.de)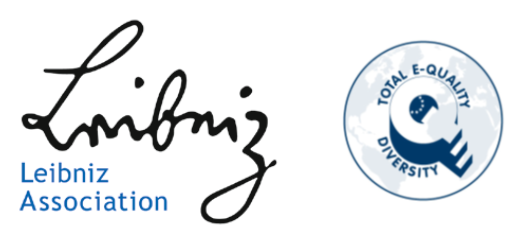 Halle%20%28Saale%29%2C%20Germany