As one of the world's largest central banks, the Deutsche Bundesbank works in the public interest. Our core business areas are monetary policy, banking supervision, financial stability, cash management and payment systems.
For the Directorate General Economics at the Bundesbank's Central Office in Frankfurt am Main, we are looking for an
Economist (m/f)
in the Balance of Payments, Exchange Rates and Capital Markets Analysis Division
What the job entails
You will study and assess current developments and funda mental issues relating to the foreign exchange markets and international price competitiveness of economies. Your analyses will help with the formation of internal views and contribute to monetary policy decisionmaking; they will also be incorporated into Bundesbank publications. You will have the opportunity to conduct independent research and to take part in academic conferences. In addition, you will represent the Bundesbank on national and international committees.
What we have to offer
Alongside a unique set of tasks, we offer attractive employment conditions. We promote targeted training and a healthy work-life balance through a variety of measures. The remuneration for this position corresponds to pay grade E 13 of the wage agreement for the public sector (Tarif vertrag für den öffentlichen Dienst) plus a bank allowance. It is also possible for particularly highperforming members of staff to obtain civil servant status at a later date.
What we are looking for
Accredited Master's degree or equivalent qualification in Economics with above-average results
Very good understanding of macroeconomic theories, familiarity with DSGE models
Excellent exchange rate analysis skills
Very good knowledge of modern econometric methods, preferably demonstrated by current publications
Relevant professional experience or experience in inde pendent research work, supported by your own publications and / or dissertation
Ability to work both independently and as part of a team
Very good command of German and English
We are looking to increase the proportion of female staff at the Bundesbank and therefore welcome applications from women with the appropriate qualifications. Part-time work is generally possible. Where candidates are equally qualified for the position, preference will be given to applicants with a disability.
If you have any questions regarding this position, please contact Ms Caren-Berit Rödiger in Human Resources on +49 69 9566 8433.
For more information, visit our website at www.bundesbank.de/Navigation/EN/Bundesbank/Career/career.html.
We look forward to receiving your online application and supporting documentation (cover letter, CV, certificates and references) by 20 September 2017, quoting the reference number.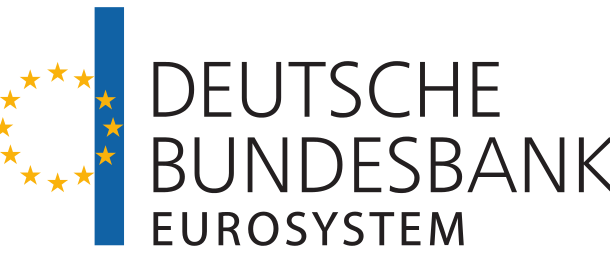 Application Deadline:
Expired help
Type
Faculty / researcher
Wilhelm-Epstein-Straße 14, 60431
Frankfurt am Main , Germany