Master's in Legal Research
Judged best in the field. The highly regarded Keuzegids Master's Selection Guide 2018 ranked Utrecht University's Legal Research programme as the best in the field in the Netherlands. Would you like to know more about studying Legal Research at Utrecht University?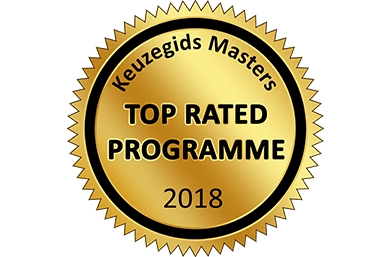 Are you curious, analytical and ready to take on new challenges in a dynamic academic environment? Are you interested in writing academic texts, engaging in debate, and tackling complicated legal issues? Would you like to be given the opportunity to complete an in-depth Master's-level programme in law that extends beyond the standard one-year period?
If so, the two-year Legal Research Master's at Utrecht University may be the perfect choice for you!
---
ABOUT THE PROGRAM
For legal practitioners and academics alike, legal research skills are increasingly important. Universities and research centres, but also law firms, companies, courts, non-governmental organisations and public authorities all have a need for thorough, well-trained lawyers with excellent writing skills and a research-oriented mindset. The Legal Research programme will help you to become the type of well-rounded lawyer that our changing society needs.
Our complex, pluralist, and constantly developing society is in clear need of sharp analytical thinkers. Traditional law courses do not always provide graduates with the required knowledge and skills to meet this demand. Utrecht University developed the two-year Legal Research Master's programme to fill this need. The Legal Research Master's programme offers you an excellent foundation for further PhD studies as well as prepares you for a legal career as a practitioner in the commercial, public service or academic sectors. As part of this programme, you will complete courses in legal research skills as well as substantive courses in your chosen field. You will spend approximately one year engaged in legal research projects and writing a Master's thesis.
---
CAREER PROSPECTS
Career Outlook: PhD researcher, assistant, associate or full professor, lawyer, lecturer
After finishing this Master's programme in Legal Research, you can pursue a career in legal research, finding a research position at a university or in one of the major law firms, the research departments of Supreme Courts in various parts of the world, or, in the Netherlands, at the Supreme Court of the Netherlands, Council of State or the Research and Documentation Centre (Wetenschappelijk Onderzoeks- en Documentatiecentrum) of the Ministry of Justice. You also will be well prepared for legal practice at a national or international law firm, at a company or in a non-governmental organisation, in the judiciary, or in a government or non-governmental position.
Curious about the jobs our alumni got? Check in the career prospects page the LinkedIn profile of some of the graduates of the program.
Students of this programme participate in research projects both within and outside Utrecht University's department of Law, for instance at the Research and Documentation Centre (WODC) of the Ministry of Justice and Security. Check more in the career development page.
---
WHY STUDY IN UTRECHT
What about tomorrow? Utrecht University's School of Law plays an active and significant role in innovative, multidimensional legal research that contributes to ongoing solutions for important societal issues. Through challenging academic programmes, we train our students to become excellent lawyers who can take the lead in effecting and facilitating change.

Student focus: whether acquisition of new skills, research projects. text production, organization of seminars, publications in scholarly journals, Utrecht offer academic and professional experience from the start of your studies.

You will be studying at one of the world's top universities: Utrecht is ranked the best research university in the Netherlands in 2018. Utrecht University has been the best ranking Dutch university since the first ARWU ranking published in 2003. This year, Utrecht University is ranked 14th in Europe and 51st worldwide. According to the World University Rankings 2018 by subject law, Utrecht University School of Law occupies the 34th place.

Top facilities in a beautiful historic city: vibrant town where Dutch history, a cosmopolitan population and an active student network meet.
---
APPLICATION PROCEDURE
It is required to have a Bachelor degree with a major in law with a minimum grade average of 7.0 on a scale from 1 to 10. Additionally, in order to successfully participate in this programme, you must be proficient in English. Please note, it is not necessary to have passed the English test at the time of your application.
The admission and application requires varies depending on your nationality and institution where you obtained your previous degree. Enter to this page to check the specific requirements for your specific case
Program
Duration
24 Months
Fees
Regular fees: 2083 EUR
International Fees : 16600 EUR
Comment:
There are a few situations in which the required tuition fee differs from the fees mentioned above. Visit University page for more information
Funding Options
Utrecht Excellence Scholarships, Bright Minds Fellowships, Holland Scholarships, Orange Tulip, Utrecht Sylff Scholarships, etc.
Location
Netherlands
Utrecht
Heidelberglaan%206%2C%20Utrecht%2C%20Netherlands